Linner Lozada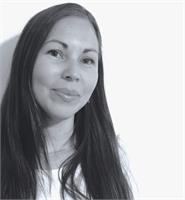 My first encounter with Yoga was in 2012, in my birth country Venezuela, when I was looking for some physical activity to keep my body healthy.
Before Yoga, I tried Pilates and other different fitness classes, but when I experienced my first yoga class, my life changed completely. I found so much more than I was looking for.
I discovered that I could create a space for my physical body and for my mind. I discovered an active meditation. The fact that I've being able to practice in different countries, different languages, has broaden my perspective and made me realize how the essence of Yoga is Universal and each culture offer its vision. I've explored many different yoga styles and lineages: flow, power, rocket, dharma, gentle, restorative, yin, aerial yoga (Aero YogaTM), kundalini, ashtanga, being Kundalini Yoga the one that I found most transformative, and the one that I include in my personal practice everyday.
I graduated from Urban Yoga Phoenix the 200hr Yoga Teacher Training in June 2017. As a Yoga teacher I try to offer a space where the students can practice an active meditation, creating that union Body-Mind-Spirit, giving them space to know their bodies, recognize their strengths and the areas they need to work on, expanding their awareness. My vinyasa classes are created considering alignment, fluidity in movement and the anatomy of each posture, with the goal to offer a safe and enjoyable practice.
My restorative and yin classes incorporate singing bowls, guided meditation, and aroma therapy. Pranayama is included in each practice. Being bilingual allows me to offer a different perspective to the students, and go beyond language or any barriers.
Linner Lozada is currently not instructing any classes.