Emily Blanche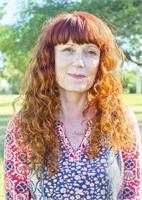 Emily Blanche embarked on her exploration of yoga in 1992 when she began studying Kundalini Yoga and met Yogi Bhajan, the master of Kundalini Yoga, in 1993. She became a certified Bikram Yoga instructor and started teaching from that tradition in 2002, furthering her training and offerings to include Vinyasa style classes by 2008. In 2009, Emily completed her certification as a Kundalini Yoga teacher and, in addition to teaching in yoga centers, helped to develop and teach outreach programs that served clients with Dementia, Alzheimer's Disease, and Autism. Emily is a creative and nurturing yoga teacher, respected for her delivery of yoga and meditation practices that encourage self love, patience, and upliftment both in class and in life. With over two decades of experience, Emily serves a diverse population which includes people of all ages, experience levels, and physical abilities. Her classes integrate practices from Kundalini Yoga and Hatha Yoga traditions as well as sound healing to support physical well being, stress relief, and peace.
Emily Blanche instructs the following:
Experience Restorative yoga through breath awareness, gentle movements to relax muscles, and supported poses. All poses can be supported by props with modifications as needed. This practice will encourage the body into deep relaxation and total comfort in order to release tension, cultivate awareness of one's own inner stillness and peace, and elicit your own body's intelligence to aid in the healing process. All levels welcome.