James Titschler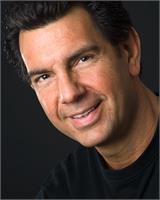 James, the founder of The Empowerment Path, is trained in many areas of metaphysical and spiritual wellness. He has a deep connection with the ancient sacred practice of alchemy and the magical transformation of energy. James has developed an intimate relationship with the crystal kingdom, he harnesses and directs their powerful energies to assist others with profound transformations. Along with certification as a Reiki Master Teacher, James is also trained in Pranic Healing, Advanced Crystal Healing, Pranic Psychotherapy, Quantum Touch as well as sound and color therapies.
::www.theempowermentpath.com
James Titschler is currently not instructing any classes.