RamHari Kaur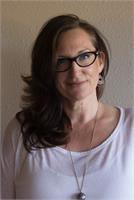 RamHari Kaur's yoga journey began 19 years ago while pregnant with her son. Her commitment to the practice of self-inquiry demands constant growth and transformation. She finds Kundalini Yoga and Meditation to be perfect tools for an evolutionary journey.
In addition to being a KRI certified Kundalini Yoga & Meditation teacher, RamHari is a RY-500 hr Yoga Alliance teacher, yoga therapist, life coach and Clinical Hypnotherapist.
RamHari brings humor, devotion and reverence to these teachings so that she and others may be healed, transformed and inspired to live their ideal life.
RamHari Kaur instructs the following:
Yoga is a spiritual practice yoking the body, the mind, and the spirit. Kundalini Yoga, the yoga of awareness, delivers you to YOU by clearing and balancing the chakras while building strength and releasing the energy located at the base of your spine. In this class you will focus on breath (pranayama), physical movement (asana), chanting (mantra) and meditation.

Kundalini yoga is the pathway to a happy and healthy life through balancing the blood and brain chemistry, and creating a flow of feel-good hormones in the body. Meditation brings us to state of peace by connecting to the divine within. Ancient technologies for modern times!