Eva Maurice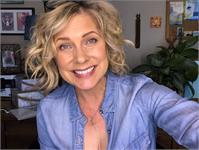 As a contemporary Spiritual Counselor Eva inspires people to evolve through self-discovery, self-care practices, and Divine inspiration. Her compassionate, yet candid approach creates a safe space for clients to find their truth through Self Love. Eva's insight, wit and easy-going nature make her a remarkable and effective lecturer, presenter, workshop leader, and service facilitator. People often have enlightening, emotional experiences, and walk away with a clearer perspective on their dreams and life purpose.
With over 25 years of professional speaking experience in the Wellness Industry and as a Spiritual Teacher, Eva is honored to share her passion and purpose.
Eva Maurice is currently not instructing any classes.